We look forward to the opportunity to work with you. And we understand financing options can be key in deciding upon whether to proceed with a cosmetic procedure. Healthcare financing gives our Orange County patients the freedom to have their cosmetic surgery procedure at our Private Newport Beach Surgical Suite when they are ready.
Whether considering a cosmetic surgery procedure for the breast, body, or face, a variety of payment options are available. These options are available to all patients, whether you live in Newport Beach or Laguna Beach, Orange County or San Diego County, in-state or out-of-state. The pre-approval process is fast, easy, and able to be secured with convenient online access.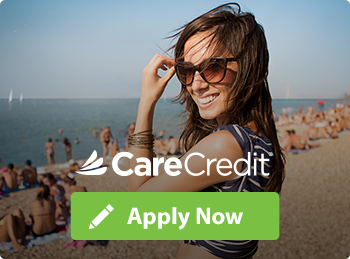 CareCredit extends financing options not traditionally available through Visa, MasterCard, Discover, or American Express. Our Care Credit finance option offers Orange County patients No Interest for 6 months (deferred interest when paid in full within 6 months of original charge, full interest accrues if charge not paid in full by end of promotional period, additional terms and conditions apply). If you would prefer to extend your payment options, you may choose a Reduced APR and Fixed Monthly Payment option: 24-month offer at 14.90% or 36-month offer at 15.90% (minimum purchase of $1000). For more information on financing details, or to apply for financing for your cosmetic procedure, visit Care Credit online or call (800) 677-0718 today!
Alphaeon Credit, offered by Comenity Capital Bank, is a credit card Newport Beach patients can use to pay for procedures or treatments performed by board certified surgeons specializing in plastic surgery. You can also use Alphaeon Credit to pay for products and services offered by a variety of other board certified physicians. With Alphaeon Credit Newport Beach patients can take advantage of a 6 month Deferred Interest Plan with financing up to $25,000 (terms and conditions apply) with an easy online application and instant approval process. Visit Alphaeon Credit for more information or to apply online.
Prosper Healthcare Lending is the premier financing company in the healthcare industry. Here are some of the benefits you'll receive with a loan from Prosper Healthcare Lending:
Immediate decisions without affecting your credit!
Longer terms for lower monthly payments
Fast & easy loan inquiry process
No prepayment penalties
No collateral required
100% Confidential
We also accept all major credit cards, cash and check. It is important to note, Dr. Lavinia K. Chong is considered out-of-network with all insurance companies. And as of June 30th 2017, Dr. Chong is no longer a participating Medicare provider. Please feel free to contact our Patient Care Coordinator with any payment related questions.
Dr. Lavinia K. Chong is committed to helping her patients look and feel their best. She will be happy to consult with you to arrive at the best treatment plan to help you achieve your goals, whether considering a face lift, neck lift, breast lift, breast augmentation, breast reduction, tummy tuck, or mommy makeover. Schedule your consultation with female plastic surgeon Dr. Lavinia Chong by calling our Newport Beach office at (949) 644-1400 today!